This refers to any intervention, procedure or operation that is carried out to a part of your spine aiming to resolve issues that are causing problems such as back pain, pinched nerve etc.
They constitute a wide range from minor interventions such as injections and nucleoplasty, to common procedures such as discectomies and decompressions and more extensive procedures such as spinal fusion surgery
These can be delivered by a variety of techniques such as percutaneous needles to minimally invasive surgical techniques (MIS) to traditional open surgery
Yes, in general, some form of anaesthetic is required for spinal procedures
These may be just an injection of local anaesthetic or some sedation or a general anaesthetic
The choice of technique will be tailored for the specific procedure that you are undergoing
Surgery, in most cases, is not essential
Such situations might include cancer, fractures, spinal cord compression or severe nerve compression leading to weakness, pain, urine leak etc
Most conditions can be managed non-operatively with a judicious combination of medication, plasters, physiotherapy and lifestyle modifications
In some patients, the disease is severe enough that they do not find enough relief and then surgery is a good option
Will spinal surgery work for me?
The surgical principles used have been scientifically analysed and have proven efficacy over several decades
In general, your surgeon will recommend surgery when there is an acceptable success rate of above 80-90%
Given the nature of spinal anatomy and the pathology, it would be unrealistic for a surgeon to offer 100% relief, though some patients do report such excellent results
Almost all patients return to levels of function and activity that they enjoyed before the onset of their problem
What can I expect after my spinal surgery?
The early phase of 3 to 6 weeks is dedicated to recovering from the procedure itself. This phase includes pain control, assisted mobilisation and function. In general, patients go home the same day or at most 5-7 days after the procedure. At this time, most are independently mobile and can look after themselves
The middle phase of 6 weeks to 3 months is designed to protect your surgery if you had spinal fusion. Activities are modified to avoid bending or twisting your spine. If there is no spinal fusion, the focus is on maintaining or enhancing flexibility and muscle control of your spine. Most have returned to normal work practices
The later phase, upto a year is when successful fusion is achieved after spinal fusion surgery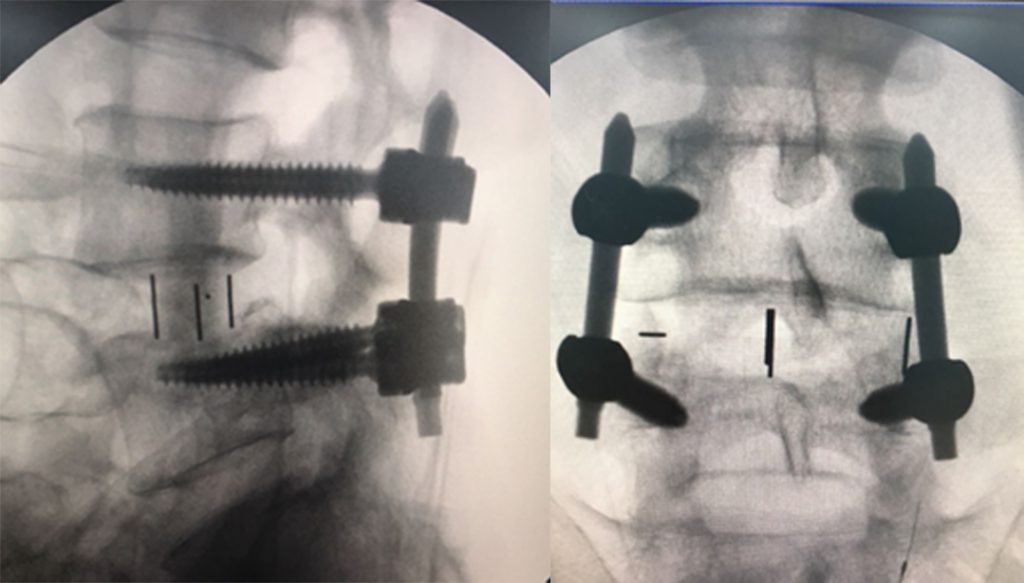 Is spinal surgery dangerous?
There is a public perception that spinal surgery is dangerous or unsuccessful. There is fear of complications such as paralysis or failure of surgery
Such fears are largely unfounded. Most patients operated by accredited spinal surgeons in Singapore can attest this
Spinal complications are rare. Paralysis or nerve damage can happen in less than 1 in 100. Your surgeon can give advice specific to you
Most patients, more than 90%, do not have any complications from the procedure
DO YOU WANT TO KNOW MORE ABOUT